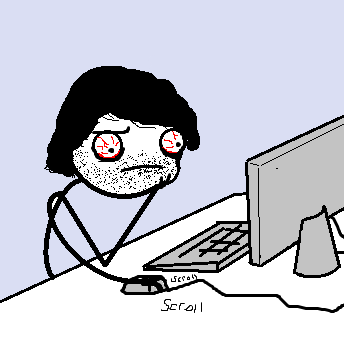 My winter just wouldn't be complete without a solid four months of being perpetually ill. A scant three weeks after getting food poisoning, I have come down with some sort of strep/cold/THING. I'm starting to think that my immune system is absolute trash. Either that, or a hoodie is not a suitable winter jacket. I blame George Bush and his evil weather machine.
But for you folks, all this means is that between dragging myself to class, and getting as much sleep as physically possible, I won't be posting anything awesome for a few days. I just don't feel up to it. :(

Stay classy, gents. I'll be back to smother you with almost witty bullshit once I don't feel like I'm dying.
-Fight

Song: Husky Starcraft's Banelings. Because It's awesome and it cheers me up.